The Adaptive Equestrian Sport Program™ focuses on skill progression within an introductory horsemanship framework designed for youth and adult athletes with physical, visual, or intellectual disabilities. It is a strength-based curriculum following an adaptive physical education model, developing riding skills, while also promoting positive life skills, teamwork, confidence and fitness. All lessons are taught by experienced coaches with a background in adaptive riding technique and a PATH, International certification. Carlisle Therapy Center's on-staff physical and occupational therapists provide initial intake and ongoing consultation for each participant as needed.
Riders may have a horse handler, with or without sidewalkers, depending upon their confidence, balance, and experience level. Riders may choose private (45 minutes) or group lessons (1 hour). Some athletes may choose competitive tracks within a chosen equestrian discipline. Riders in this program may also choose to join Carlisle's Adaptive Pony Club, where the formal Pony Club curriculum is utilized in a modified format to promote first-rate horsemanship skills and social inclusion. For Adaptive Pony Club, please see more information here.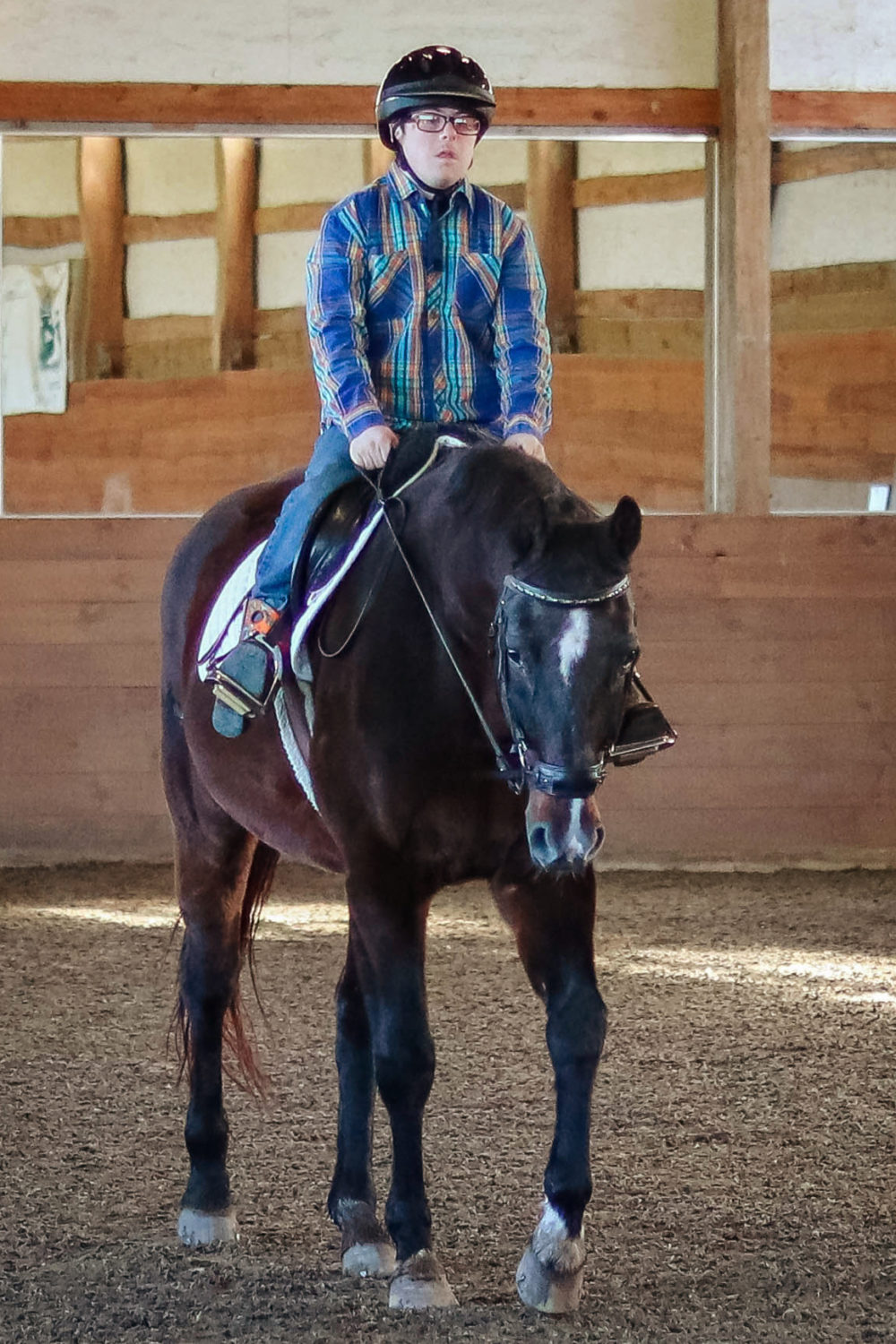 "I am very excited that Hunter is stepping up his game into adaptive sports. He can do it and I'm the mom that pushes him. No limits! He is so proud up there on that horse. It melts my heart. He and Zoe have an incredible connection. This fall he began riding completely by himself, navigating his own course around the cones and talking to Zoe along the way…just like pals. The staff and I stood at the end of the ring and watched these magical moments unfold. At the end Hunter dismounted, took care of his stirrups, and shared some love with Zoe. My heart was overjoyed. Thank you for providing this opportunity for my son and so many other people. Their lives are better for it."

Diane F., mother of Hunter, student in Carlisle Academy's Adaptive Equestrian Sports Program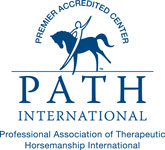 The term Adaptive Equestrian Sports™ was coined by Carlisle Academy to refer to a type of therapeutic horsemanship or adaptive riding which conforms to an adaptive physical education framework. It can be, but doesn't have to be, competitive in nature and prepares riders for events and competition both informal and recognized. It is a term accepted in the Consensus Document: Optimal Terminology for Services in the United States that Incorporate Horses to Benefit People, © Wendy Wood, et al. 2020.
For more information, contact the office at 207-985-0374, or email your inquiry to info@carlisleacademymaine.com.