Accredited Paralympic Sport Club Program & Curriculum
Carlisle Academy is privileged to be a registered Maine Paralympic Sport Club (PSC) by the United States Olympic Committee. As a PSC, we provide inclusive, community-based sport opportunities for athletes with disabilities as well as injured military service members and veterans. Our coaching staff is nationally certified and Safe Sport trained, and our staff therapists are available as consultants for stretching and strengthening programs, adaptive equipment, and alignment on the horse. These programs not only create a foundation for adaptive competition, but also demonstrate the benefits inherent in sport and physical activity for people with disabilities.
In addition to operating as a PSC, the Academy is a founding center of the USEF/USPEA Para-Equestrian Dressage Centers of Excellence, and is regarded as a national leader in grassroots education and training for emerging and high-performance athletes and coaches. Carlisle Academy was awarded an Adaptive Sport Grant through the Department of Veterans Affairs, in partnership with United States Equestrian Federation, to encourage awareness and participation of para-eligible Veterans in Para-Equestrian Sports.
PROGRAM BENEFITS:
Promote inclusion through training &competition
Build self-esteem, discipline, & resilience
Enforce teamwork, skill development, and goal setting
Promote a healthy lifestyle and academic success
Serve as a Pipeline for emerging athletes in Adaptive Equestrian Sports and Paralympic Sports.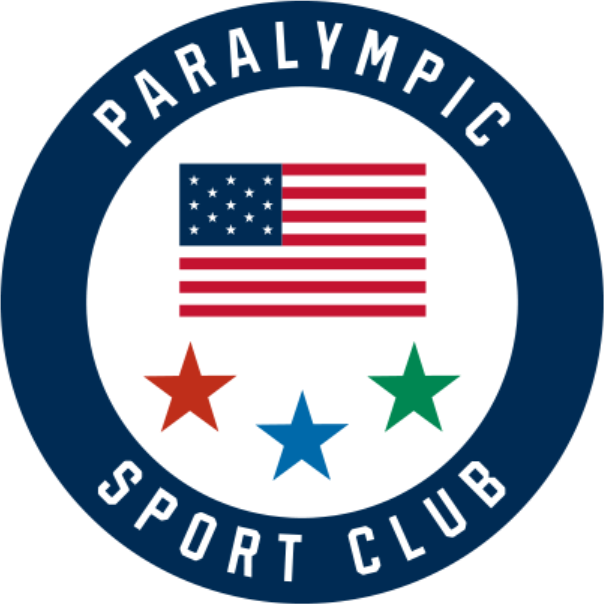 Program Tuition & Info
Please see current annual calendar. Private lessons are offered year round, while teams are offered Wednesdays and Thursdays during the Spring and Fall semesters. Scholarships are available for Spring and Fall semesters through Carlisle Charitable Foundation (CCF). CCF requires an application and typically covers 60-80% of the cost of the semi-privates and groups. Learn more and apply at www.carlislecharitablefoundation.org.
ADAPTIVE EQUESTRIAN SPORTS™
ADAPTIVE EQUESTRIAN SPORTS™ focuses on skill progression within an introductory equestrian sports framework designed for youth and adult athletes with physical, visual, or intellectual disabilities. Our strength-based curriculum follows an adaptive physical education model and develops athletes' riding skills within a sport orientation. Riders may choose private lessons or become a member of a team. Our Adaptive Equestrian Sports Teams are mixed ability groups promoting positive life skills, teamwork, confidence and fitness through equestrian sports. Teams of 4 are grouped according to riders who need extra support and those who are more independent of horse handlers and sidewalkers. Participants will learn Adaptive Equitation, Adaptive Quadrille (riding in formation), Adaptive Mounted Games (Relay Races), and horse management skills all of which are modified from the Pony Club curriculum, which is the respected foundation of all youth equestrian sports. Each team will have an opportunity to perform in a competition at the end of the spring and fall sessions. Lastly, Carlisle works with schools and agencies to develop adaptive PE classes using this model.
| | | |
| --- | --- | --- |
| Private Lesson | Duration: 45 minutes | Tuition: $95 per diem |
| Package of Six Private Lessons | Duration: 45 minutes | Tuition: $500 (pre-paid) |
| Adaptive Team Lessons | Duration: 1.25 hours | Tuition:$1800 per person; 12-week session (Spring/Fall only) |
PARA-EQUESTRIAN SPORT
PARA-EQUESTRIAN SPORT is an equestrian sport governed by the International Federation for Equestrian Sports (FEI), and includes two competitive events: Para-Equestrian Dressage and Para-Equestrian Driving. Para-Dressage is conducted in similar fashion to conventional dressage, but with riders divided into different competition grades based on their functional abilities, and is the only equestrian discipline recognized at the Paralympics. Para-Driving operates under the same basic rules as Combined Driving but places competitors in various grades based on their functional abilities. "Para" refers to parallel to able-bodied sports, designed for the independent rider/driver with permanent, physical and visual disabilities seeking a competitive track. Within this unique sport orientation, athletes may pursue a national or international (FEI) sport classification which allows them to compete at recognized regional, national and international horse shows. 
Carlisle Academy offers ongoing private lessons in Para-Dressage taught by senior coaches with USEF Para-Dressage Coach training. In addition to lessons, Carlisle conducts clinics and training camps in both para-dressage and para-driving throughout the year. These training camps feature international para-coaches who work alongside Carlisle's coaching and clinical staff to help athletes and coaches build a pathway of success in para-equestrian sports.
| | | |
| --- | --- | --- |
| Private Lesson | Duration: 45 minutes | Tuition: $95 per diem |
| Package of Six Private Lessons | Duration: 45 minutes | Tuition: $500 (pre-paid) |
Click here for more on Para-Equestrian Sport education >
LESSON STRUCTURE
Adaptive sport equestrians learn valuable skills from 15 minutes of grooming and tacking time as part of the lesson time. Para-equestrians may use with their own horses and/or have access to Carlisle's safe, trained school mounts. Program horses will be tacked up and ready for para-equestrian lessons.
For more information, contact the office at 207-985-0374, or email your inquiry to info@carlisleacademymaine.com.