WE ARE A COMMUNITY RIDING SCHOOL
Carlisle Academy is a community riding school offering an array of recreational, adaptive, and para-equestrian sports for youth and adults within an inclusive, learning environment. In addition to its therapy services, the Academy is a designated United States Pony Club Riding Center and a recognized International Para-Equestrian Dressage Center of Excellence by the United States Equestrian Federation.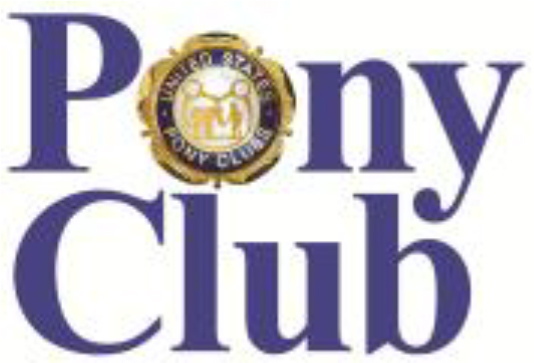 Our sport programs are staffed by a team of nationally certified instructors providing both educational and competitive opportunities. Please see our staff page for more information on each coach. These programs complement our therapy programs, enhanced by the availability of Carlisle's on-staff physical and occupational therapists that can provide athlete consultation on functional movement, strength, and equipment needs.
Accredited Pony Club Program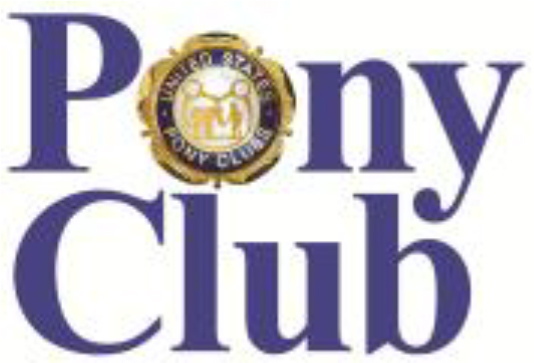 Carlisle Academy is honored to be named a United States Pony Club Riding Center. Pony Club is a leading equestrian organization and offers the motivated rider access to internationally-recognized mounted and unmounted horsemanship curricula following Pony Club standards of proficiencies.
We host several programs utilizing the Pony Club framework including:
Traditional Riding Lessons
Traditional riding lessons are mounted and unmounted instruction for children and adults of all ages provided by nationally certified instructors. Riders will learn balance seat skills and may choose to focus on dressage, jumping, or pleasure in 45 minute private lessons or one-hour group lessons including a short groom and tack up portion. Riders need to be independent of horse handlers and side-walking support.
Little Boots Program
This program is designed for the young equestrian, ages 5-7, as an introduction to horse care and the unmounted horse management education which is foundational for the Pony Club standards. Please see here for more information.
Pony Club Youth Program
The formal Pony Club Youth Program is the foundation of the Pony Club experience. It is offered year-round and is open to youth ages 8-18. All programs take place at the Academy and are led by Carlisle's nationally certified teaching staff. Please see here for more information on our Pony Club Youth Program.
Horse Management Classes
These group classes are designed for adults in the community who want to learn the US Pony Club SOPs (standards of proficiency) in unmounted horsemanship topics such as first aid and nutrition, feet and shoeing, saddle and tack fit, and teeth and dentistry. The HM curriculum is offered with certificates of learning through the Pony Club levels. Please see more information on the flyer.
---
Accredited Adaptive & Para-Equestrian Sport Program 


As a USEF/USPEA Para-Equestrian Center of Excellence, Carlisle is proud to serve emerging athletes in Para-Dressage with certified USEF Para-Dressage Coaches.
PARA-EQUESTRIAN SPORT is an equestrian sport governed by the International Federation for Equestrian Sports (FEI), and includes two competitive events: Para-Equestrian Dressage and Para-Equestrian Driving. Para-Dressage is conducted in similar fashion to conventional dressage, but with riders divided into different competition grades based on their functional abilities, and is the only equestrian discipline recognized at the Paralympics. Para-Driving operates under the same basic rules as Combined Driving but places competitors in various grades based on their functional abilities. "Para" refers to parallel to able-bodied sports, designed for the independent rider/driver with permanent, physical and visual disabilities seeking a competitive track. Within this unique sport orientation, athletes may pursue a national or international (FEI) sport classification which allows them to compete at recognized regional, national and international horse shows.
---
Adaptive Sport Program 
Carlisle is proud to offer a strength-based curriculum following an adaptive physical education model, developing athletes' riding skills within a sport orientation.
ADAPTIVE EQUESTRIAN SPORTS™ focuses on skill progression within an introductory equestrian sports framework designed for youth and adult athletes with physical, visual, or intellectual disabilities. Riders may choose private lessons or become a member of a team. Schools may also create a team of 4-6 as part of an adaptive physical education curriculum.
Our Adaptive Equestrian Sports Teams are mixed ability groups promoting positive life skills, teamwork, confidence and fitness through equestrian sports. Teams are grouped according to riders who need extra support and those who are more independent of horse handlers and sidewalkers. Participants will learn Adaptive Equitation, Adaptive Quadrille, Adaptive Games & Gymkhana, and horse management skills all of which are modified from the national Pony Club curriculum, which is the respected foundation of all youth equestrian sports. Each team will have an opportunity to perform in a competition at the end of the spring and fall sessions.
---
Community Clinics & Training Camps
Carlisle Academy offers ongoing clinics and training camps for the Carlisle community to benefit recreational riders, dressage trainers, para-dressage athletes and Pony Clubbers. Local, national and international clinicians come to the Academy throughout the year. Please visit our Clinics Page for more information.
---
Horse Lease Program
Carlisle Academy has horses available for lease packages. This offers our independent Carlisle riders (equivalent to Pony Club D3 HM and up) the opportunity to spend extra time with a horse appropriate to their riding level. It also helps students to expand their horsemanship and riding skills, while building a partnership with the same horse over time. A lease means that a rider is committing to a specific horse on the same days every week for set practice time blocks and set scheduled lessons. Please see here for more details.
For more information, contact the office at 207-985-0374, or email your inquiry to info@carlisleacademymaine.com.