Our community is made up of a diverse body of individuals, each with their own story and journey that make up the mosaic of learning, hope, and discovery that define the Academy today.
A child with autism, a Veteran with PTSD, an adult recovering from addiction, an athlete with disabilities striving to be the best he can be, and a young girl experiencing the joy of equestrian sports – these are the participants whose lives are forever changed by this community-based work, in partnership with our horses.
Additionally those community members who give their time and talent to assist riders as lesson apprentices and university students who engage in academic learning through fieldwork education also have a great deal to say about their shared experience.
Here, in their own words, are illuminating examples of Carlisle Academy's programs in action.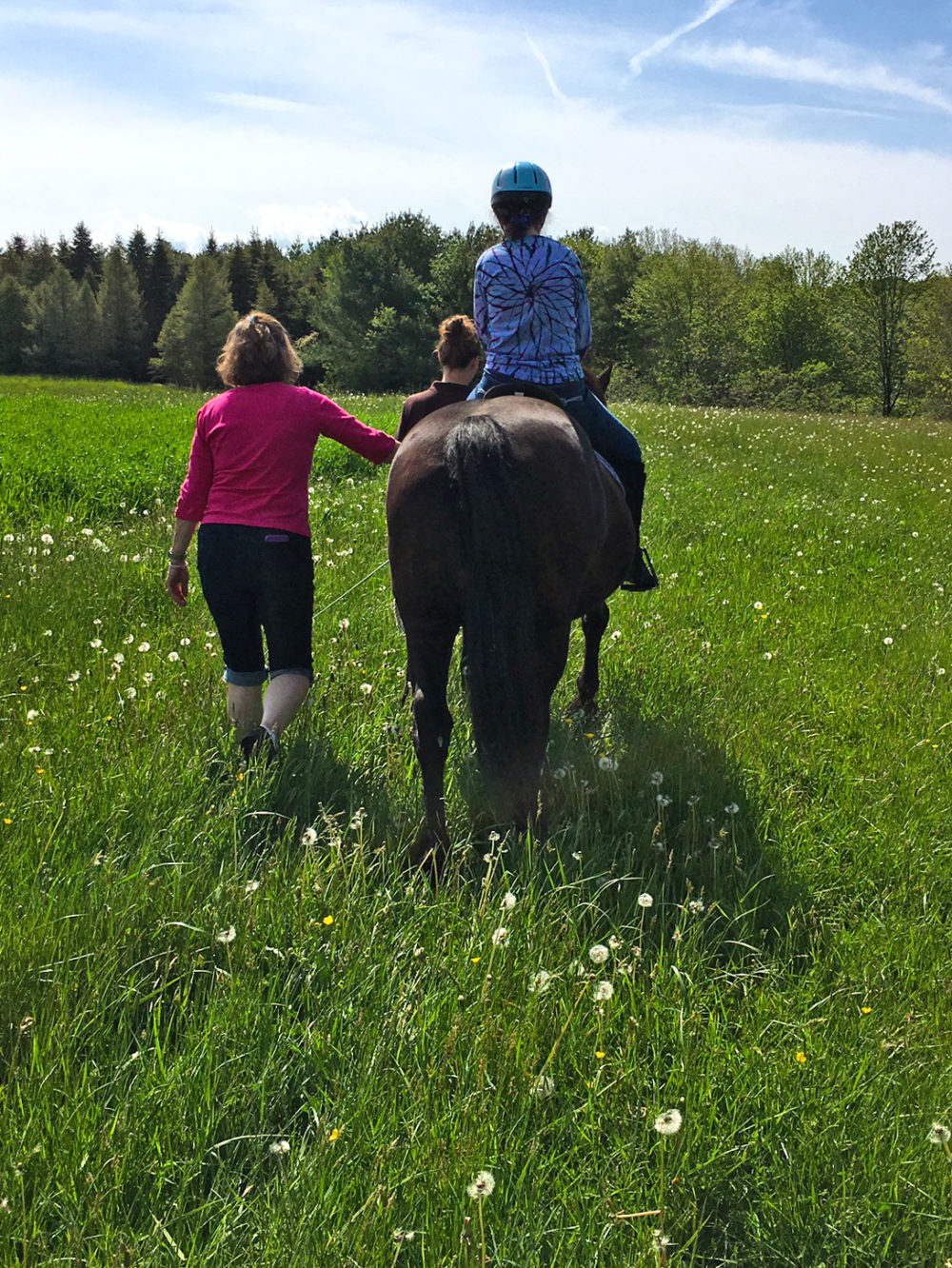 Jess's life is so much better and more complete from the years she has spent as a Carlisle Academy student! As one of the first participants in 1998, Jess has been enrolled as a therapeutic riding student, a Hippotherapy student and a sports and adaptive student. With each evolution of horse learning, she has grown both physically and emotionally. Thank you to your horse herd and your staff for their consistent expertise and love.

Leslie, mother of Jess, student at Carlisle Academy.
"My daughter has grown so much in mind, body, and spirit within the Hippotherapy program. She has gained confidence around all animals, and core strength which is a struggle for her due to her low muscle tone. She sits up so tall now while riding her favorite horses, which are all of them! Thank you Carlisle Academy for having such dedicated people and horses that provide this wonderful program!"

Cheri H., mother of Edith, student in Carlisle Academy's Hippotherapy Program
"The [Crossroads] women's experiences at Carlisle Academy are incomparable. Observing each woman encounter a horse and the activity presented to them is a gift; to watch them be challenged and grow with each task, which mirrors the work they are doing in our program shows how in-tune Carlisle is. Each time I've been on the farm has been inspiring for countless reasons."

Beth C., Director of Residential Programs at Crossroads
"Uniquely integrated, we chose Carlisle Academy for its nationally ranked and competitive programs. The staff is professional and warm and wonderful. Our daughter is challenged, encouraged, and nurtured to be an exceptional rider, as well as a proud member of this comprehensive equine facility."

Robin Barstow, mother of Adelin, Pony Club Member
"[at Carlisle] I have been given countless opportunities to ride with trainers and clinicians from all over the country and the world, and have been given a top-quality classical riding education. But beyond that I have been given so much more from this barn, I have gained perspective on the world and deep personal growth." Read Adelin's full testimonial here.

Adelin Barstow, Pony Club Member
"Carlisle Academy was a once in a lifetime opportunity. My fieldwork placement allowed me to see another side of occupational therapy that I had never seen before. I was able to collaborate with a team who was enthusiastic about every activity they did. These activities included the behind the scenes of administrative work all the way down to working with therapy horses in the Crossroads rehabilitative therapy group. If I were to rate this program on a scale of 1 to 10, I would give it a 10 out of 10 because of all the opportunities that were given to me. Not only was I able to learn a plethora of information, but I was also able to demonstrate the information I learned effectively to my peers. Carlisle Academy showed me how inclusive therapy can be and I hope that more people move towards this type of therapy in the future."

Danielle Trepaney, University of New England Class of 2017
"The Working Farmscape program has been, without a doubt, a positive and powerful learning experience. Between working in the fields, the woods, with the horses and learning new trades, not many Veteran programs out there are this rewarding and give you a great sense of accomplishment."

Brandon T., U.S. Military Veteran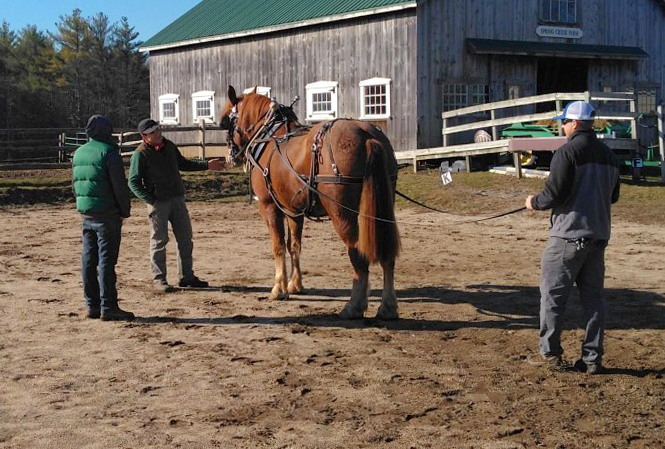 All Carlisle community members are invited to share their stories. We will either post a quote and picture on this page, or do so through our social media channels. If interested, please send an email to info@carlisleacademymaine.com.
Thank you for being part of the Carlisle Community!