At Carlisle Riding Academy, we offer traditional instruction in dressage, eventing, hunt seat equitation, as well Centered Riding and Para-Dressage. The Academy is a designated U.S. Pony Club Riding Center, providing formal youth programs utilizing their well-respected horse management and equestrian sports curriculum. Additionally, Carlisle Academy operates as a USEF Para-Equestrian Dressage Center of Excellence, specializing in the sport of para-dressage for emerging athletes and coaches through ongoing instruction and first-rate clinics.
Carlisle has a team of nationally certified instructors providing both educational and competitive opportunities in these horse sports. Please see our staff page for more information on each coach.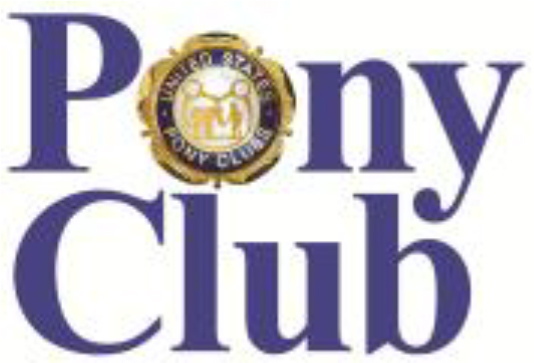 Services Provided
Community Lesson Program
Our community lesson program teaches a variety of equestrian sports and horse care skills in a fun, safe, and inclusive way. As a designated U.S. Pony Club Riding Center, our teaching principles are built around the practices and proficiencies of the U.S. Pony Club curriculum. Traditional education in dressage, eventing, hunter seat equitation and horse management is offered in 45-minute private or one-hour group lesson formats, including a short groom and tack up time.
Please click here for more on our Community Lesson Program.
Pony Club Programs
Carlisle Academy is honored to be named a United States Pony Club Riding Center. Pony Club is a leading equestrian organization and offers community equestrians access to internationally-recognized mounted and unmounted horsemanship curricula following Pony Club standards of proficiencies. Our Pony Club programs include the traditional format for the motivated rider, in addition to introductory programs like Little Boots and Greenhorns. All programs take place at the Academy and are led by Carlisle's nationally certified teaching staff. Riders who participate in Carlisle's Pony Club programs typically sign up for weekly riding lessons in the Community Lesson Program.
Please click here for more on our Pony Club Youth Programs.
Athletic Equestrian League
Carlisle Academy is excited to offer an Athletic Equestrian League (AEL) team for middle and high school students who currently ride in weekly lessons and desire the competition experience. Carlisle Academy's AEL Team competes in interscholastic hunter seat equitation (flat and jump classes) competitions throughout New England, on borrowed horses at the host farm. Individuals are supported by Carlisle coaches in scheduled team practices leading up to the competition, and then travel as a team with their coaches to compete within their specified division. AEL emphasizes the development of correct fundamental horsemanship skills, which in turn allows for progressive improvement in technique and performance. Please download this flyer for more information on practice schedules, shows dates, and costs.
Para-Dressage Program
As a USEF Para-Equestrian Center of Excellence, Carlisle is proud to serve emerging athletes in Para-Dressage with ongoing instruction with Carlisle's resident Silver Level USEF Para-Dressage Coach, as well as visiting Dressage and Para-Dressage clinicians. Riders may choose to attend clinics only or participate in ongoing instruction for 45-minute private sessions on trained school horses.
Community Clinics & Training Camps
Carlisle Academy offers ongoing clinics and training camps for the Carlisle community to benefit recreational riders, dressage trainers, para-dressage athletes and Pony Clubbers. Local, national and international clinicians come to the Academy throughout the year. Please visit our Calendar Page for more information.
Summer Equestrian Camp
Carlisle Academy's Summer Equestrian Camp is both mounted and unmounted instruction in a fun learning environment. The Academy is a registered US Pony Club Riding Center that follows the Pony Club Curriculum. Each morning is an opportunity for a group mounted lesson focused on skills and safety, while unmounted time is spent learning about horse care including nutrition, hoof and shoeing, and stable management. Campers are assisted by upper-level Pony Club members as well as Carlisle instructors. Crafts, water games, and many more summer activities are included.
Download Summer Equestrian Camp Flyer »
Pony Parties at the Farm
A birthday celebration is a great way to introduce horses, farm animals and farm life to young children – and at Carlisle Academy, we specialize in programs that do just that! Our Pony Parties include a variety of activities (both mounted and unmounted) to make every occasion special.
Download the Pony Party Flyer FMI »
For more information, contact the office at 207-985-0374, or email your inquiry to info@carlisleacademymaine.com.